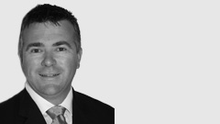 Sales Person / Auctioneer
Having commenced his career in real estate in 2010, Phil joined his wife Dee who had been running her own real estate business since 2007.
Phil and Dee have made a great team, and the outstanding results they have achieved for clients speaks for itself. For 3 years in a row Phil has been a premier member for sales in the Ray White group, selling Residential and Rural properties,as well as Commercial businesses.
Phil not only has a certificate 6 in property, he has gone on to gain a Diploma of Property Services and is now a fully qualified auctioneer.
Phil came into Real Estate with a wealth of experience having run his own businesses, and is a well known community member around the Eastern Eyre Peninsula.
Phil has owned and operated two supermarkets, located at Cleve and Lock, and he has also managed the Bentley's Hotel/Motel at Clare. Phil was also a professional fisherman around Cowell, Arno Bay and surrounding areas. He had a paving/landscaping business at Cowell, and also worked interstate as a painter. Phil currently also owns and operates Eyre Peninsula Boat Hire.
Phil believes the experience he has gained from these Fields has been invaluable to his clients for advice and direction, whether selling rural farms, businesses, or residential properties.
His ability to listen and understand to his clients need and by giving direction on how to achieve, reaches a positive result.
Phil and his wife Dee have three children, George, Ruby and willow, and they were adopted from Ethiopia. Phil loves travelling with his family, going to the beach,catching up with friends, doing house renovations and of course fishing. He is also very involved with local sporting clubs, being a coach and a member of committes.
If you are looking at selling or buying real estate Phil would love to help you and looks forward to being of assistance.